Medical & Environment division, started in January 2014, is growing and expanding steadily to offer a wide and a more specialized range of products to our customers and to meet the needs of the international developments. Our sales staffs are experienced and qualified medical and scientific specialists who are well aware of market requirements and maintain excellent customer relations to promote the different medical, laboratory and Environmental equipments.
WE PROVIDE SOLUTIONS TO ON-SITE OXYGEN & NITROGEN DEMANDS ON SITE123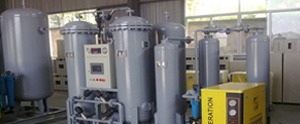 A) ON-SITE OXYGEN GENERATORS; USA
We offers a complete line of on-site plants with outputs from 15 (7.5 LPM) to 5000 SCFH (5tpd). The typical oxygen purity from our generators is 93% (+/- 3%). With only air and electricity required, we can provide an oxygen generating system that can operate almost anywhere. In addition to oxygen generation plants, We offers complete oxygen cylinder filling plants (CFP's) with capacities from 1 to 180 cylinders filled per day. Currently our principal has oxygen plants in over 70 countries worldwide, serving many diverse markets.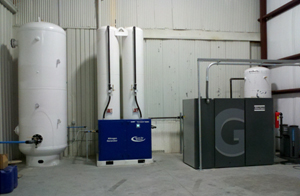 B) ON-SITE NITROGEN GENERATORS; USA
Patented N2 Generator systems have been installed in facilities worldwide and are ideal for a vast range of industrial, military, lab and commercial applications. Using a N2 generator to produce high purity N2 gas on-demand at the point of process can reduce gas cost by as much as 90%! Compared to using high pressure cylinders or bulk liquid Nitrogen through a gas supplier.hnologyliable and fully a Our technology is safe, reliable, and fully automatic. Production begins when demand downstream is sensed. Using our Flow Verification Program, engineers at South-Tek Systems can accurately measure flow rate requirements and design the optimum system for any client's needs. This program along with our MAP-IT™ Flow and Purity Verification Service and our Performance Verification System ensure that each Nitrogen Generator system meets or exceeds the specification required.
Efficient & Environment Friendly : Nitrogen Generators are an efficient and green solution to meeting Nitrogen Gas needs. Facilities that install our N2 GEN systems or commercial systems experience lower operating costs while producing higher quality Nitrogen Gas on-demand at the point of process. Because our Nitrogen Generating Systems eliminate the necessity of converting N2 gas into liquid form for transportation and delivery, they consume far less energy than the alternative bulk gas supply.
WE PROVIDE ENVIRONMENTAL FRIENDLY TECHNOLOGIES OF AIR PURIFICATION SYSTEMS, WATER RECYCLING AND RENEWABLE ENERGY.123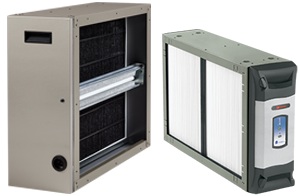 A) AIR PURIFICATION SYSTEM; GERMANY
We represent a German based company which is working in different fields focusing on implementing new technologies for indoor air products. Our main focus is on advanced Ozone technology which will help to eliminate unpleasant odors and to control airborne contamination outbreaks in various fields.
A company with highly qualified professionals having more than 50 years of experience in the team which makes them a global expert in our field. The scientists, engineers and doctors are accredited on individual universities and laboratories around the globe, which helps to gain the latest research studies and to implement these updates in the product development. Our philosophy is not only to sell a product, but rather a complete solution for your problem. If you have problems with smell, unpleasant odors, viruses, fungi, bacteria, mildew or germs in your facility, please contact us for a free consultation and we will find the right solution for it.
B) WATER RECYCLING AND RENEWABLE ENERGY; UK
Focusing on Environmental Friendly Technologies of WATER RECYCLING and RENEWABLE ENERGY and developing WATER RECYCLING projects since 1994, a leader in design, Engineering, Manufacture & Installation of a comprehensive range of Water and Effluent Treatment Systems based on the novel process of Electrolysis. Electrolytic treatment processes and technologies are Non Biological and environmental friendly. Its an emerging technology with potential to take on the challenge to treat non biodegradable and toxic contaminants in wastewater. Applications stretch over a wide range from, Domestic sewage , hospital, hotels, laundry, industrial effluent, deployable in a wide range of Industries including Dairy, Textile, Dyes and Intermediates, Pharmaceutical, Polyester and Synthetic Fibre products, Pulp and paper, Engineering to name a few, R.O. rejects treatment, cooling tower, pool & spa & potable water We adhere to Design, Engineering and Manufacturing Processes and Quality Assurance Standards.
MEDICAL EQUIPMENTS & CONSUMABLES : We provide total healthcare Solutions. We Market/Distribute a wide range of Medical, Laboratory & Scientific Equipments, Disposables and Consumables.
CENTRAL KITCHEN EQUIPMENTS : We provide the latest means of Designing, Supplying, Installing, Commissioning and Maintenance of Kitchen Equipment.
We are readily available to adapt to the client special needs, being able at the same time to maintain the core of our system.