OUR COMPANY PROFILE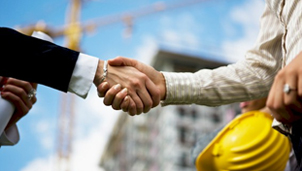 AL-GHUSAIN GENERAL TRADING & CONT. EST.
It is a RAYS Group Company registered in Kuwait and engaged in the business of General Trading and Contracting. The partners with extensive knowledge and experience of local conditions have been resident in Kuwait for more than 40 years and have developed resourceful contacts for successful business operations.An import house engaged mainly in the procurement and supply of material, equipment, and services to the Oil Sector Companies, Refineries, Petrochemical and Construction Industries in Kuwait.The Company has established excellent contacts and negotiated attractive terms with some major Suppliers and Manufacturers in USA, Canada, Europe and the Far East for procurement of material at very competitive prices. We are the local agent for many reputed international manufacturers and service providers.
OUR MISSION AND VISION
Our Vision is to be the best in our respective fields, first in Kuwait and then throughout the region.
Our Mission is to offer high quality products and tailored services that efficiently fulfills the needs of our customers.
OPERATING STAFF AND MANAGEMENT
The Company has on its team experts with vast technical, commercial and administrative experience in their respective professions. The entire work force has many years of hands on practical knowledge of business operations in the Gulf Market in general and of the Kuwait Market in particular. We maintain an efficient system of management reporting. This helps to provide our Principals and Suppliers with information and feedback on progress and performance of various projects and quotations on a regular basis.
BANKERS
1.KUWAIT FINANCE HOUSE, HEAD OFFICE, KUWAIT
2.BURGAN BANK. MAIN OFFICE, KUWAIT
3.GULF BANK, MAIN OFFICE, KUWAIT
DUNS NUMBER FOR RAYS
534719252